Most phones sold in the last 2 years have screen mirroring capabilities via MHL or Slimport.
The MHL or Slimport standard allows smartphone and tablet manufacturers to build in mirroring technology in the devices' micro USB port.
In order to utilise this feature, you need a special cable called (strangely enough) a MHL Cable or Slimport Cable.
Each of these cables work with different devices depending on which standard the manufacturer is backing.
LG for example utilises the Slimport standard in their LG G3 and LG G2. While Samsung, Sony and HTC utilise MHL. Be sure when ordering the MHL cables to check whether the cable is a 5 pin cable or an 11 pin cable - as different phones use different Pins.
Mirroring is perfect for showing pictures, and movies to family and friends on the big screen, or taking the cable on holidays and watching a movie on the big screen to keep the kids entertained in the downtime.
5 Pin or 11 Pin MHL Cable? Which MHL right for me?
Our Gadgets 4 Geeks MHL cables come with 11 pin AND a 5 pin adapter, which takes all the guess work out of choosing the right cable.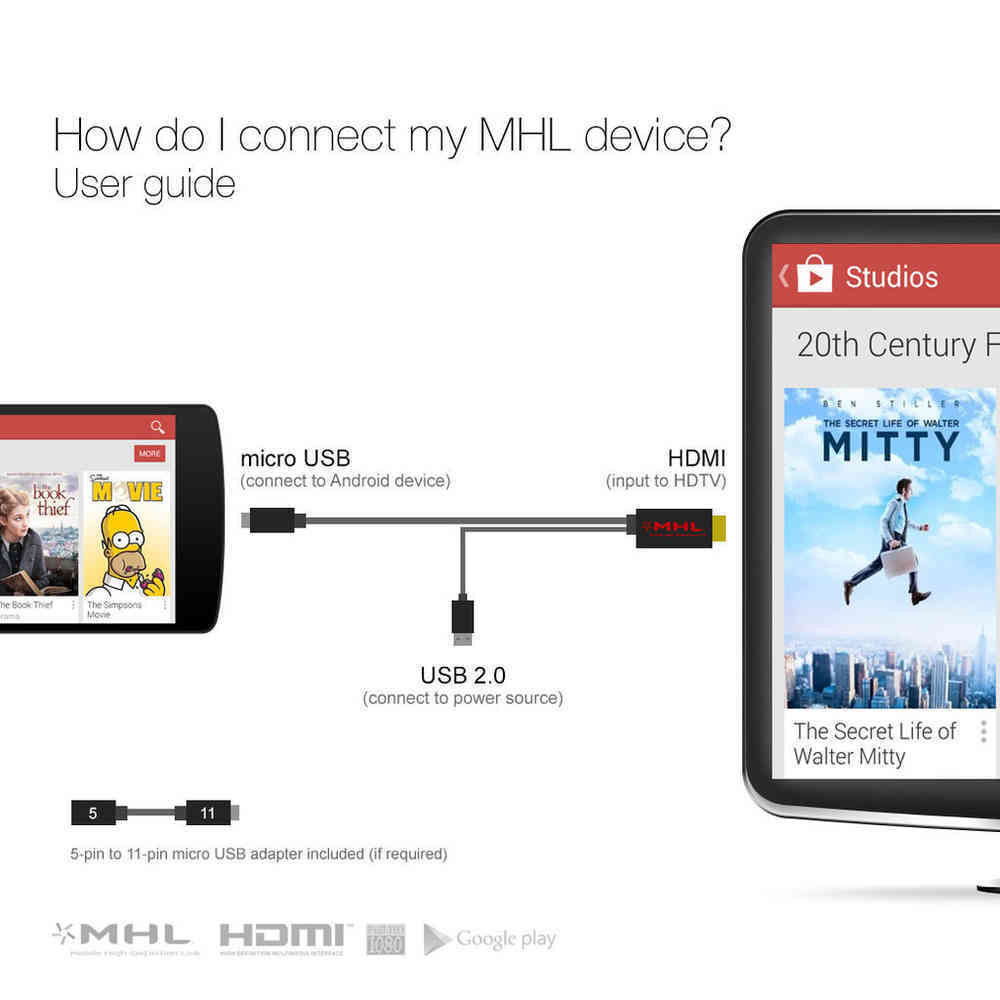 Installing the MHL or Slimport cable is easier than you think.
Plug the HDMI plug into your TV, the USB plug goes into your TV or a wall plug charger if your TV doesn't have a USB port - and the Micro USB plug goes into your phone.
Connect them all up, turn your TV on, change the input to HDMI and you're reaady to mirror!
Our cables come with insstructions, or you can call during business hours and we'll walk you through it.
Mirroring at 1080p resolution these cables are perfect for watching videos on the big screen, mirroring the news or books so you can read on the big screen, or play big screen games.
In stock in Gladesville NSW Australia, you're more than welcome to pop in for a quick demo, or purchase easily online, with fast 24 hour dispatch.
Have you used MHL or slimport in the past? Tell us your experience in the comments below.